Research, skills, and career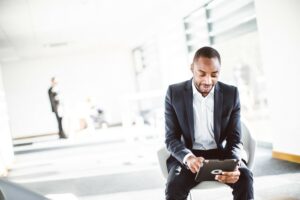 Your career as a researcher
Holders of doctoral degrees are employed across a range of professions where their research skills are used; from universities and research institutes, through commercial companies, government and public bodies, non-profit organisations, to positions which are not directly related to research but where the knowledge and skills of researchers are advantageous.
When thinking about your career destination after a joint international doctorate, you might ask yourself the following questions:
Where you want to live, or do you want to commute across different countries?
How important is it for you to have autonomy, to set your own research agenda? Or, are you motivated to address problems that have been identified as socially important?
You might also want to consider how important is it for you to have visible credit for your research contributions, or are you happy to see your ideas implemented in concrete and practical ways?
Especially if you are in a scientific field, how important is it who controls the key resources you need to do your work and what level of funding does your research require?
The last question is to do with communities, what sort of people excite you and where do they work?
Answers to these questions might not give you a definitive career answer, you could work across several industries or institutions, but they might be helpful in deciding your focus. Ask a wide range of scholars in your field for their specific career tips so that you get the best advice for your expertise.
Gaining a doctorate demonstrates an exceptional standard of learning and knowledge, but in today's competitive job market, holders of a doctorate must also demonstrate that they have a broad range of complementary skills that are transferable to their chosen occupation. Each university has a careers service or employability office that will offer bespoke advice.
Transferable skills
The term 'transferable skills' is commonplace in doctoral education and is becoming recognised and used by employers as being the professional attributes sought by new recruits. Transferable skills are normally those developed during the research work, structured, and strengthened through research training and a variety of other experiences, engagements, activities, and sources.
Many transferable skills can be obtained during the doctorate through what is commonly termed as 'learning-by-doing', such as placements and internships, professional consultancy and commercial spinouts or entrepreneurship. According to the Roberts Agenda (2002) one of the principal selling points of doctoral graduates is their ability to contribute to the endeavour of 'making discoveries and creating new products, services and processes', in other words their ability to innovate and create.
These transferable skills might be qualities such as:
improved application of knowledge
devising challenging objectives
better problem-solving strategies
superior skills for adaptation
enhanced decision-making skills
greater sensitivity to context
advanced monitoring and feedback skills
more frequent hypothesis testing
The skills of research practice and research product are inseparable, but now with an explicit focus on the development and acquisition of a rounded skill set. The changing environment of research practice means that specialist research skills alone are insufficient to ensure success in a future research career. The doctorate provides not only an imperative, but also an opportunity to gain a holistic set of interlocking transferable skills.
Many institutions offer a skills development or training needs analysis tool that will allow you to identify the current skills you have, highlight the ones you need to acquire to progress with your research, and to reflect on those skills that you might like to enhance over the doctoral process. Different Higher Education Institutions use different frameworks or competency profiles to clearly depict and cluster skills and attributes that are beneficial in the well-rounded researcher.
When it comes to mapping and understanding your transferable skills you might wish to have a look at Vitae's Researcher Development Framework  or use the Eurodoc Transferable Skills matrix that lists 66 competencies. You might also think about viewing the Adoc PhD Core Competencies report that includes dispositions and behaviours as well as formal skills.
Skill enhancement opportunities at different universities
The institutions involved in your joint international doctorate will likely have skill enhancement services and opportunities for you to explore. We give you a sample of these here:

The Talent Center is initially geared towards post-doctoral candidates.  It offers a training programme including an opportunity to undertake online language programmes, plus career counselling, and networking for PhD candidates regarding their future career in or outside academia. There are also other language courses on offer, and competency based PhD courses.

The Bremen Early Career Researcher Development (BYRD) offers qualification courses, career counselling, coaching and networking for doctoral and postdoctoral researchers. Doctoral researchers can participate in transferable skills workshops, university didactic training courses, workshops and mentoring programmes to support female scientists, language coaching program, and can attend lectures and workshops from Data Train–Training in Research Data Management and Data Science.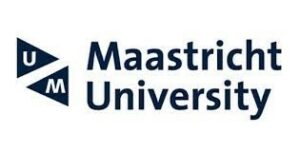 The Staff Career Centre is dedicated specifically to career development. There are a number of educational opportunities and services available, including a wide variety of professional training courses and workshops dedicated specifically to PhD candidates.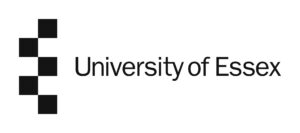 There are a number of resources, information and guidance available for postgraduate research students at Essex.
The Proficio scheme offers innovative professional development through a variety of courses including research skills.


A research skills training programme is available annually, plus a programme that recognises and values international stays of doctoral students.
Why choose an international joint PhD?
Choosing your research and places of study
How to work succesfully with your supervisors
Practical information for your relocation
Research, skills, and career
Experience of a joint international programme