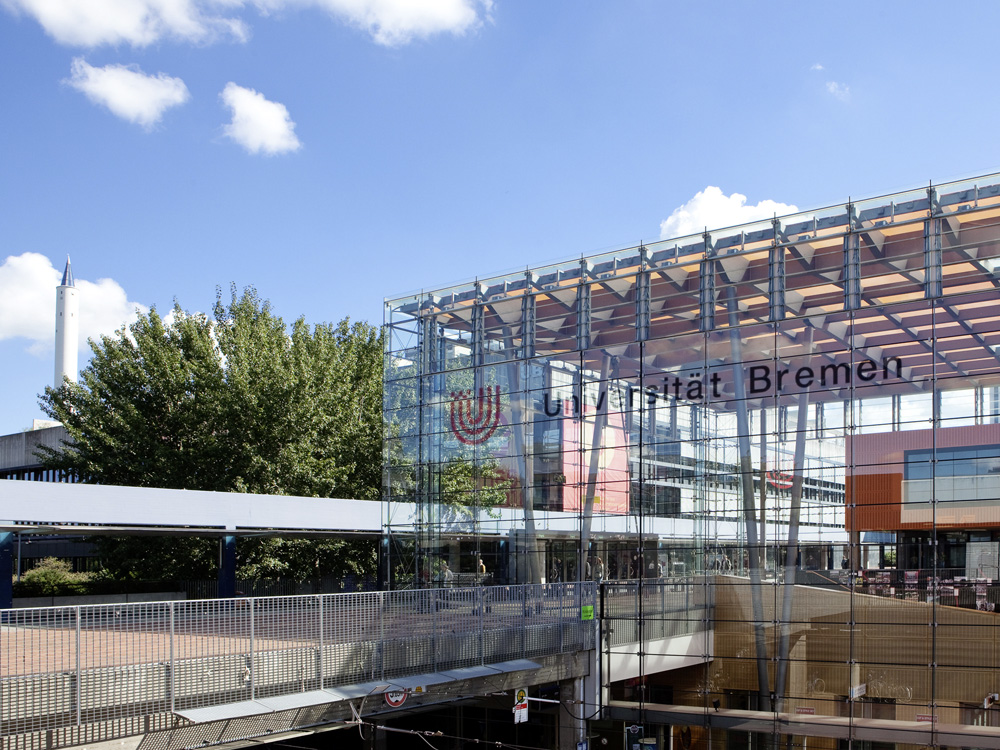 Academic excellence, an interdisciplinary approach, internationalization, orientation to the practice, and social commitment are the core guiding principles of education and research at the University of Bremen. The University of Bremen has become one of Germany's eleven top universities of excellence. It is the science center of Northern Germany, renowned for its strengths in the sciences and engineering disciplines, as well as the humanities and the social sciences.
Research conducted at the University of Bremen is interdisciplinary and is embedded within six high-profile areas:
Ocean and Climate Research

Materials Science

Information-Cognition-Communication

Social Sciences

Health Science

Logistics
The exceptional quality of research in Bremen is due, among other things, to the university's close collaboration with numerous independent research institutes, both on campus and around the region. Together they have established the U Bremen Research Alliance. Their competence and vitality have attracted more than four hundred research and business ventures to the technology park around campus, creating a nationally recognized hub of high technology.
Roughly 23,000 people are currently active as students, teachers, researchers, or employees of the University of Bremen. Both teaching staff as well as students share a high level of willingness to participate in research-based learning: implementation is facilitated by this culture of internal consensus. Especially characteristic for its teaching profile is the University's focus on research-based learning at an early stage of studies, the anchoring of a comprehensive program of General Studies in the curriculum, and the supportive integration of e-learning components.
At the University of Bremen, there is truly an abundance of international and intercultural diversity. The University is particularly proud of the support it offers to its international members – whether temporary visitors, students or permanent staff. Students from 120 different countries have chosen to study here. Moreover, large numbers of young and renowned scholars and scientists have already come to Bremen to teach and carry out research.
The University of Bremen is dedicated to the fundamental values of democracy, human rights, and social justice, which in many areas have become topics of teaching and research. They will continue in future to focus on the consequences of research for the economy, politics and culture, and on the possibilities for the environmentally friendly application of research findings (e.g. anticipatory technological and economic policies, no armaments-related research). The University's social commitment begins in the region, i.e. a firm commitment to the sustainable development of the State of Bremen. But it also stretches to issues of global social justice in general (North-South divide).
For more information, please visit their website.