How to work successfully with your supervisors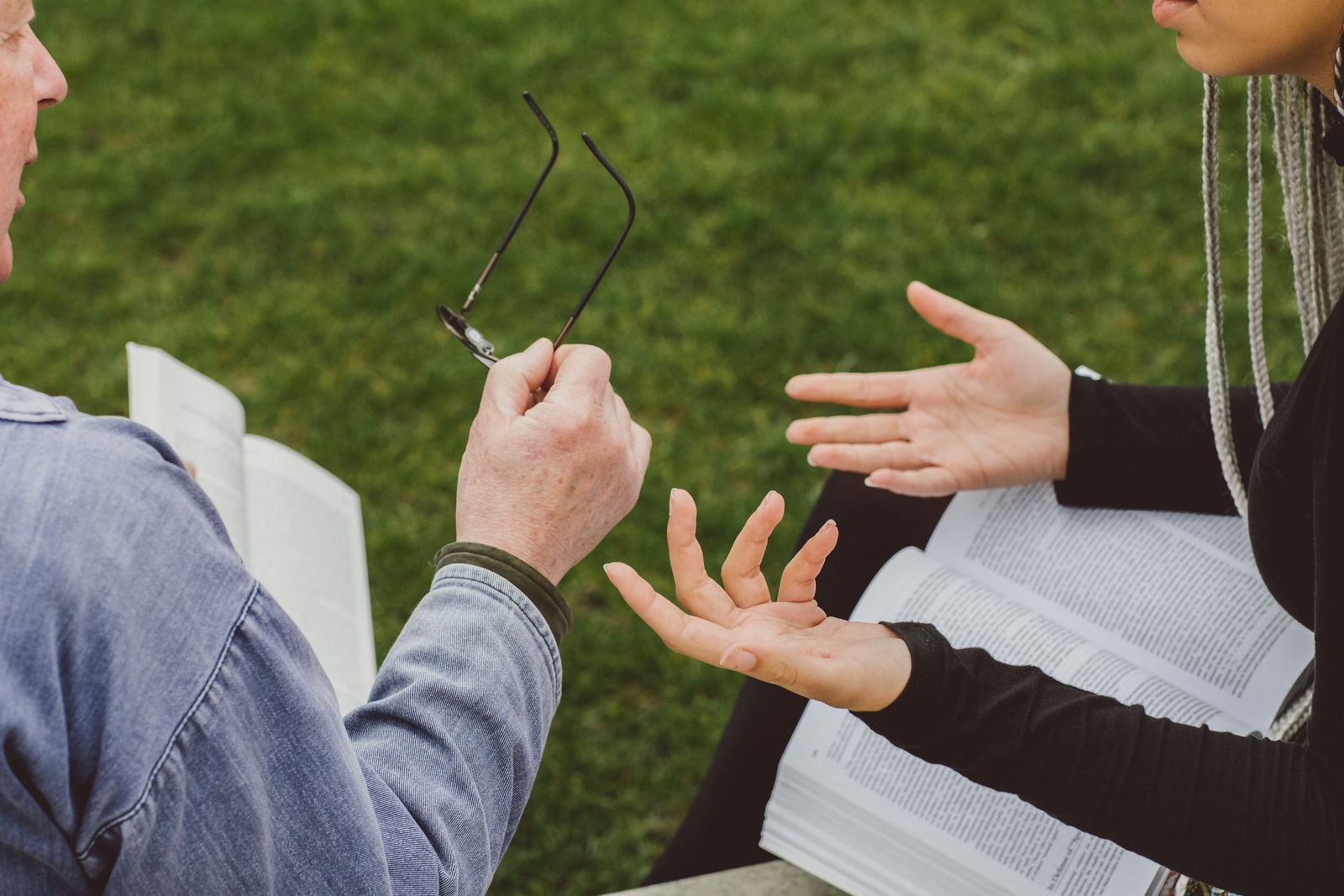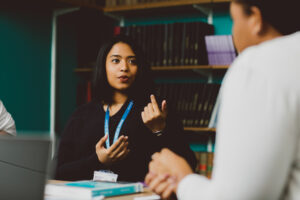 The supervision relationship is critical to the success of the doctoral project. There is strong relation between good supervision and the doctoral candidates completing their studies on time, achieving confidence and authority in their research, and maximising the opportunities available to them during this period of study. This is your research project, but a good supervisory team can make all the difference.
Good supervision combines accountability, regular progress reporting and quality assurance with subject expertise, project specific advice whilst developing researcher independence. All doctoral candidates should encounter proficiency, clarity, and integrity from their supervisors. Supervisors are not there as a solely technical or intellectual resource, and indeed your expertise in your research field will soon outstrip theirs if the doctoral process is working well. Instead, think of your supervisor as offering not only subject knowledge, but also broader intellectual advice, administrative and process guidance, management expertise and personal support.
Doctoral candidates can expect to benefit from their supervisors' research experience and expertise and the supervisor is the person best placed to give feedback on the content, angle and contribution of the thesis, but think of them as one resource within a complementary network of information, advice and guidance coordinated by the universities offering a joint international doctorate programme.
Completing a doctorate should not be a solo activity although it may often feel like one. Research and writing is a partnered enterprise between doctoral candidates and supervisors, and between doctoral candidates and their peers, their teams and laboratories, between doctoral candidates and the wider research community. It is important to understand that supervision occurs within the context of wider support structures and specialist services in the institution.
Working with your joint international supervisors should be an active process and not a passive one. There are different types of supervision needed for different stages in the project – this is a dynamic and active relationship that needs to be nurtured with good professional behaviours on both sides. If the doctoral project is working well, the supervisor role should shift over time:

An infographic with four boxes demonstrating the shift from starting as a director with clear boundaries, progressing to a mentor as you gain subject expertise, becoming your coach as you move towards your viva, finally, as a supporter of you as an independent researcher.  
If the situation is not allowing you to flourish, identify the strategies and resources you have and offer an alternative way forward to your supervisors. Be mindful that they themselves may come from different research supervision environments.
How to establish the good supervisory relationship: expectations and responsibilities
One of the first tasks will be to establish the joint expectations of the supervisory team, noting how you will review and update these expectations as the doctoral study progresses. This is best conducted in an early meeting, setting aside sufficient time to have a full and complete discussion.
"Clarity is better than friendship, establish ground rules and clear boundaries for both of you"
Most of your supervisory discussions will be taken up by subject-specific questions. In addition, and to nurture a good supervisory relationship, you may discuss:
What doing a doctorate means in your field, what it means to you personally, and what you hope you will achieve at the end of the process?
How you will work collaboratively with your supervisors but also independently and establish your own course through the project. Working autonomously has to be balanced with mastering disciplinary expectations and conventions and you can't be expected to know everything at the start.
Your supervisors' research and/or practice. Learning more about their expertise will allow you to use them a resource and benefit from their specialities.
You should keep your supervisor informed about the state of your work, what interests you, what research challenges you have, what you are discovering through research, papers and talks, decisions and turning points and life circumstances.
Behaviours conducive to doctoral success include taking deadlines seriously, respecting that supervisors' have multiple responsibilities in the institution, understanding that reading and commenting will take time, providing information in advance and updates in a timely way, taking the initiative but keeping the supervisor informed.
A good supervisor will be directive but not controlling. You are ultimately responsible for the quality of the work and the evidencing of original research.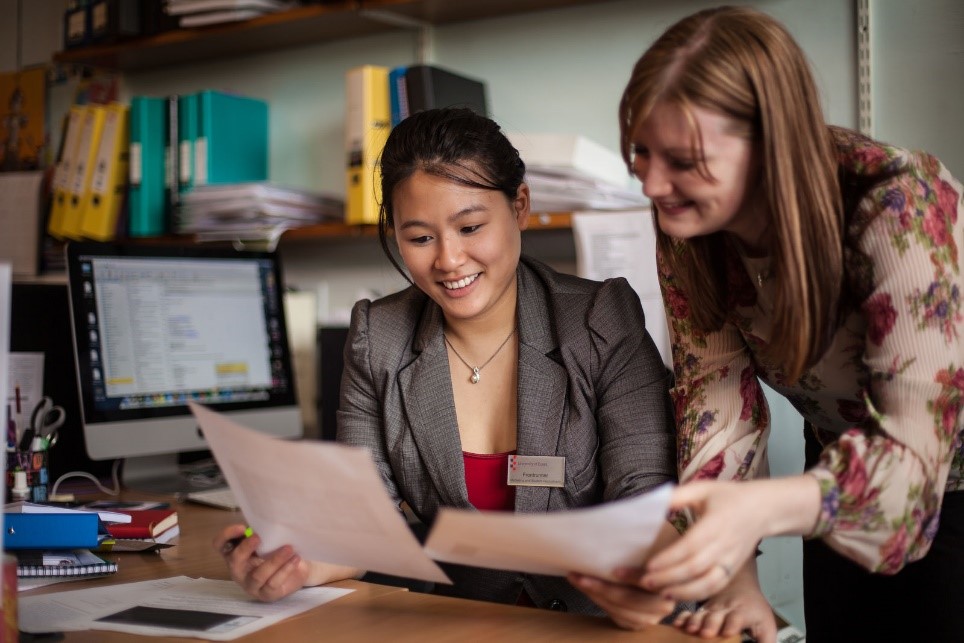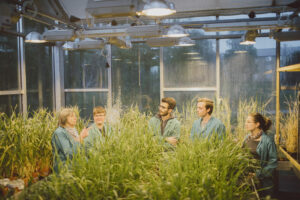 How to work with your supervisors to meet your academic goals and complete your research
Your supervisors are responsible for offering knowledge in your disciplinary area, as well as pointers to the literature and spotting gaps in your research plan. They will help you to clarify and contextualise concepts using discussion to highlight different viewpoints and trigger creative thinking. Whilst supervisors bring expertise and transfer their knowledge, doctoral candidates also often have to 'educate' their supervisors – on the research topic where they are gaining expertise, how best to support the specific project, and what they need for their own professional development.
"I want the voice of experience. I want someone who is non-judgemental. I want someone who gives me space, but also can anticipate when I need help"
Top tips:
The thesis process trains you to defend your ideas. Discuss with your supervisor how you can develop a culture of robustly answering challenging questions whilst retaining a constructive and intellectually curious mindset.

Keep your supervisors informed about the discoveries

when they occur so that your supervisor can then help you build these into your research project outline.
If you are finding out things that are new to your supervisors, this is not a deficiency in their knowledge, but rather an evidence that you are breaking the new ground necessary for a doctorate.
Many ideas are rejected during a research project; your supervisors will have plenty of experience to share about how to pursue actionable research questions and strategies.
If you don't agree with the academic advice you have been given, try not to ignore the guidance, and instead think about providing a counter-case for your supervisors as part of a productive discussion on scope, focus and methodology.
If you have doubts about the course of action offered to you, perhaps agree a date whereby you will evaluate your trial of the methodology, theory or approach.
Supervisors expect their

doctoral candidates

to formally submit work that is not just a first draft, but often seeing 'work-in-progress' is useful for the supervisor so they can support you to creating polished versions. Cultivating the habit of sharing early ideas will be beneficial.
Consider sharing your work with other supportive members of the doctoral

candidates'

community to get a sense-check before you pass to your supervisors, acclimatising you to peer feedback and being part of a community of constructive criticism.
Help your supervisors give you better feedback, ask supplementary questions and don't be afraid to ask for clarification on points you don't understand.
Think about the kind of feedback you require – is it on the argument, the method, the structure, or is it more about the style and flow of the prose. If it is the latter, you might approach other readers and use your supervisor's time for specialist feedback.
Having a group of international academics to invest their time in your research project has numerous benefits, but this does mean additional thought needs to be given to relationship-management.
 "Different supervisors are going to have some different ideas. That's a fact of life, but there are real upsides too. And remember, you all have a common goal!"
Top tips:
Ask your supervisors to set out their institutional policies and procedures, framing them within national governance structures. Also check out for "unspoken" expectations. For example, there might be expectations of attendance at presentations, research meetings, training, or development sessions.
Supervisory teams will not always be in full agreement. Academia necessitates that researchers have their own 'angle'. This can be difficult to navigate but accurately represents academic life, and the meeting of critical analysis skills with original research. This is where the doctorate is a process of research independence and coming to your own conclusions.
Discussing which supervisor might be the 'lead supervisor' to ensure there is no diffusion of responsibility or conflict in progression advice. This can be planned as rotational through the trajectory of the doctorate.
It is also possible for

doctoral candidates

to feel overwhelmed where there are multiple supervisors – as if it is 'two against one'. Doctoral candidates should feel confident to ask supervisors to organise the meetings to mitigate against this power dynamic and could seek assertiveness training.
Don't forget that, even when you have a named supervisory team you can also seek expertise from other academics who might have knowledge about a particular aspect of your research.
Discussing schedules and time commitments
The supervisory team should work in partnership with the doctoral candidate to set appropriate deadlines and agree parameters. Most doctoral study is a combination of shorter deadlines for specific tasks and activities, and longer deadlines for the submission of significant data or polished writing. The doctoral process therefore often combines formal meetings with more informal drop-in chats or quick updates. A meeting to discuss schedules and time commitments should provide a clear roadmap, ensuring there are no surprises at the end.
 "Don't let the pressure or the tasks mount up"
Top tips:
Agree a pattern of regular meetings and reporting but understand that the frequency of meetings may alter in the different phases of your doctorate – there may be shorter more frequent meetings at the beginning, or around intense research activity.
Prepare an agenda for each meeting – a review of what was agreed at the previous meeting, discussion of recent progression, overview of feedback and your response to it, plan of next steps and timeline.
Ensure that every time you leave a supervisory meeting you have agreed and noted the actions.
Ask your supervisory team about the appropriate response times for your queries. Will there be times in the term where they will need more time to respond? Can you ensure to avoid contacting them during annual leave? Are they away on any research projects?
Factor in the time it takes for a reader to review and respond to your work. Agree with your panel the usual turnaround times for feedback on different kinds of work – an outline of a research plan, a data report, an observation of laboratory work, a conference paper, a full chapter.
Good timekeeping creates accountability with your supervisor that they will do the same, and signals that your project deserves to be treated with serious respect.
 "It's never wasted time working on your communications. It's such an important part of the whole process"
Top tips:
Discuss with your supervisors how they prefer to communicate, and if they welcome short updates as and when things are happening, or longer reports of aggregated information.
Will there be different channels for formal or informal communications? Email retains a level of formality, but this is also useful for keeping an audit trail of communications and using your university email account ensures that messages are logged. For working as an international team, it is often useful to set up a shareable document to diary your progress and activities, using an online resource that the supervisory team can drop into to catch up with your work.
Being prepared for the conversation will help you get across what you want to say and give you the capacity to listen to what is being said in response.
Circulate any update reports, writing or other materials well in advance of the meeting
You might ask your supervisor for meeting topics in advance so that you can draw up a joint agenda. This shows initiative and will maximise the efficacy of your limited time together.
As you are working across institutions and possibly even across time-zones, think about planning meetings at the optimal time for all parties.
Maintaining a positive supervisory relationship
The path of supervision is often described as moving from critical friend to critical reader as the doctoral candidate becomes the expert in their field. Alongside oversight on the academic quality of the project and encouraging professional development, the supervisors have a pastoral role in the doctorate process – encouraging the doctoral candidate, keeping the focus on the current tasks, and maintaining motivation. The doctoral candidate has a reciprocal role in being transparent, taking control of problems as they arise and adopting collegiate behaviours – we've listed some of these below to help you think about your skill set.
"you don't have to present a perfect version of yourself to your supervisor every time"
Top tips
Your supervisor has a dual role that takes practice for

doctoral candidates

to navigate. The best supervisors show empathy, and give support and praise, but the best supervisors also offer constructive criticism and productive challenge. Remember – you are not your ideas. If your supervisor probes your line of argument, this is not a personal attack, but a consideration of the evidence. Be aware of this dual function and factor it into your interpersonal interactions with them.
Cultivate good work habits: keeping good records, letting other people know what you're working on, publishing reports promptly, communicating clearly, networking effectively. Adopting professional behaviours will see these reciprocated towards you.
If you face a challenge, don't hide from or ignore your supervisors. Discuss with your supervisors jointly how you might respond when things are going wrong, and you can't meet expectations. Resilience is important in research, so how can your supervisors support you to flip challenges and failures into new opportunities or discoveries?
If you have a disability or additional needs, ensure that you make this clear to your supervisors so they can support you in the best way possible. Ask your supervisors to identify the relevant services in each of the universities so that you can get all equipment and technology that will assist your research work.
Why choose an international joint PhD?
Choosing your research and places of study
How to work succesfully with your supervisors
Practical information for your relocation
Research, skills, and career
Experience of a joint international programme